Many companies mistakenly believe that registering a trademark or copyright with the U.S. Government provides sufficient protection and remedies, and, therefore, do not take the extra step to record trademarks or copyrights with U.S. Customs and Border Protection (U.S. Customs).
The processes achieve two completely different goals.
Registering a trademark with the U.S. Patent and Trademark Office (USPTO) or copyright with the U.S. Copyright Office gives public notice of one's ownership of the trademark or copyright. On the other hand, the purpose of recording a trademark or copyright with U.S. Customs is to partner with the agency in preventing the unauthorized importation of merchandise that bears a recorded trademark or copyright. U.S. Customs prevents counterfeit and otherwise infringing products from entering or exiting the United States for registered trademark or copyright holders who have recorded their trademarks or copyrights with Customs.
U.S. Customs officials may detect infringing merchandise at the time of entry into the United States. When you record trademarks or copyrights with Customs, the information is entered into an electronic database accessible to U.S. Customs officers around the world. U.S. Customs uses this information to target suspect shipments for the purpose of physically examining merchandise which ultimately prevents the importation or exportation of infringing goods.
Advantages to Recording a Trademark or Copyright with Customs
The first and most obvious advantage to recording a trademark or copyright with U.S. Customs is that the agency will monitor and seize infringing merchandise at the ports of entry. Because U.S. Customs does this, the trademark or copyright holder does not have to locate and prosecute every unauthorized importer, distributor, or retailer illegally using its trademark or copyright. Just think, for a measly $190, U.S. Customs is your personal police man at the border, protecting your rights!
In 2021, U.S. Customs seized more than 27,000 shipments that infringed intellectual property rights (IPR). The total estimated manufacturer's suggested retail price (MSRP) of the seized goods was valued at $3.3 billion. Tactical interagency collaboration with the IPR Center resulted in 388 arrests, with 155 indictments, and 100 convictions related to IP crimes. In 2021, wearing apparel/accessories comprised the highest total of merchandise seized at 30% and watches and jewelry were the most valued products seized with an MSRP value of over $1.18 billion dollars. Due to the COVID-19 pandemic, CBP also seized many counterfeit and unapproved COVID-19 products such as test kits, face masks, and medication. To no surprise, in 2021, 57% of all counterfeited goods seized were manufactured in China and held a total estimated MSRP value of approximately $1.9 billion.
Second, U.S. Customs has the authority to issue monetary fines against anyone who facilitates the attempted introduction into the United States of seized and forfeited counterfeit merchandise.
Third, U.S. Customs may go to the U.S. Attorney's Office and request that those involved in the illegal activity be criminally prosecuted under the Trademark Counterfeiting Act of 1984. First-time violators of the Act are subject to penalties of up to ten years imprisonment and/or a $2 million fine, while repeat offenders are subject to 20 years imprisonment and/or a fine of up to $5 million.
Finally, U.S. Customs may coordinate and participate in raids on counterfeit production facilities internationally. U.S. Customs officers located at American embassies around the world routinely cooperate with foreign law enforcement agencies and share information for the criminal prosecution of manufacturers and exporters of counterfeit merchandise located overseas.
Customs e-Recordation System
Trademark and copyright recordations are filed online with U.S. Customs' IPR e-Recordation online system. The applicable U.S. Customs regulations are found in 19 C.F.R. Part 133, and there specific questions that are asked on the application that you must be prepared to answer (the system does time out, so ensure you have your answers ready to go!).
The following is a checklist of the information necessary to submit an trademark or copyright recordation with CBP:
Description of trademark or copyright registered with the USPTO
USPTO Registration Number
Country of manufacture of protected goods bearing the trademark or country of manufacture of genuine copies or phonorecords of the protected copyright work
Names of any parent companies, subsidiaries, or other entities that are under common control with, or share any type of ownership interest or relationship with, the U.S. trademark owner, or names of all parties authorized to use or reproduce the copyrighted work
When filing a recordation through U.S. Customs' e-recordation website, if you qualify, its worthwhile to attempt to obtain "gray market" protection from U.S. Customs.
CBP recognizes three levels of infringement in its enforcement of trademarks: counterfeit marks, copying or simulating
marks, and restricted gray market goods—i.e. parallel imports. Gray market goods are genuine products bearing a
trademark / brand name that has been applied with the approval of the right owner for use in a country other than the U.S.
Gray market goods are different from goods bearing counterfeit markets because goods bearing counterfeit marks are
never genuine. According to CBP guidance, CBP provides limited protection to trademark owners against importations of
certain gray market goods. Only trademarks and trade names that are recorded with CBP are entitled to gray market
protection, and gray market status is determined at the time of recordation with CBP. Gray market protection is only offered
if you have the following in place:
The U.S. and foreign trademarks are not owned by the same person
The U.S. and foreign trademark owners are not a parent or subsidiary, or otherwise subject to common ownership or control
Currently, Phillip Morris is an example of a company that has been able to meet this stringent burden and CBP offers its
trademarks gray market protections. The image below is a search result from the CBP IPRS database.
Join Us for Our FREE Webinar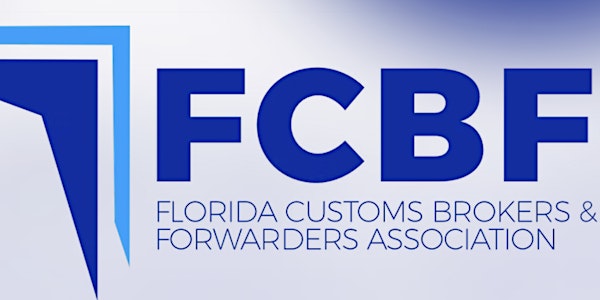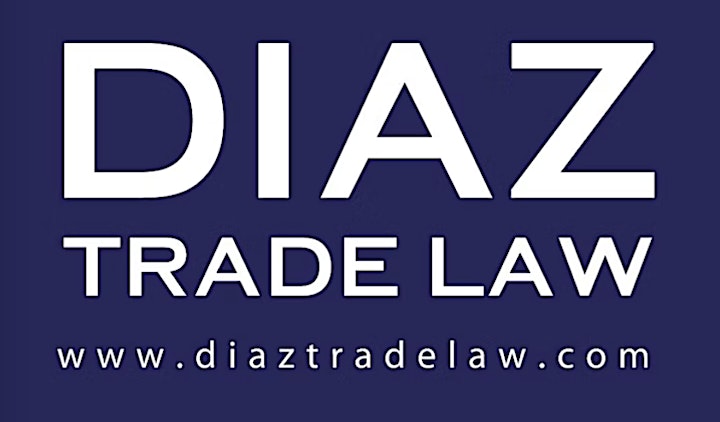 Why Should I Register for this Webinar:
To learn more about IPR topics, including recordation and its benefits to trademark holders, questions brokers should ask the importer prior to importation, the CBP detention, seizure and penalty process as it relates to IPR goods, IPR current trends and statistics as well as resources and best practices, join us at our FREE webinar event, sponsored by the Florida Customs Brokers & Freight Forwarders Association (FCBF) titled:
Experts Demystify CBP's FP&F Process As It Relates to IPR (click on link below, to register:)
When/Where:
Wednesday, October 12, 2022 from 12:00 pm to 1:00 pm EDT
What:
In this webinar you will learn:
What intellectual property rights (IPR) in the U.S. is capable of being recorded with CBP?
Why should I record IPR with CBP?
What information should the broker be asking the importer for, PRIOR to importation?
How does the CBP detention, seizure, and penalty process work as it relates to IPR?
What should you be asking CBP for during the detention period?
What are your rights during the detention and FP&F process?
What are the top tips on effectively working with CBP during the detention and seizure process?
Who from CBP reviews and makes final decisions on FP&F cases? When does CBP HQ review any FP&F case?
What are CBP's mitigation guidelines and how do you use them to your benefit?
What are recent IPR trends and statistics?
What are the best IPR resources I should be using?
Who:
MODERATOR:
Jennifer Diaz, Board Certified International Attorney, President, Diaz Trade Law
SPEAKERS:
Alaina van Horn, Chief, CBP Intellectual Property Enforcement Branch
Coraly Schrieber, Managing Attorney, Diaz Trade Law
Who Should Attend: 
Importers / Exporters
Customs Brokers
Freight Forwarders
Regulatory Affairs Professionals
In-house Legal Counsel
Product Development Managers
Others Interested in IPR
As a final thought, is extremely beneficial for a company to record its registered trademark or copyright with CBP, as CBP may be a company's greatest, and most cost effective ally, when it comes to trademark and copyright enforcement. For help with any pre-compliance matters such as the CBP recordation process or for assistance with enforcement actions such as seizures and penalties, please contact info@diaztradelaw.com and visit our website www.diaztradelaw.com.